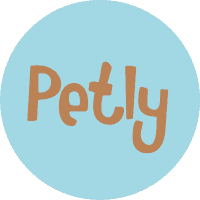 What is Petly?
Petly is a private, personal health webpage for your pet providing access to your pet's health records 24/7. We're happy to provide Petly free-of-charge to all clients who have an active email address.
What can I do with Petly?
Access your pet's records
Review upcoming vaccine and other preventive health recommendations
Request & confirm appointments & boarding reservations
Request prescription refills
Receive important medical alerts and hospital news
Access reliable information on a wide range of pet health topics
Post photos of your pet
Update your personal contact information if anything changes
How Can I Get Started With Petly?
When Lincolnshire Animal Hospital began using this system in April of 2019, all clients with e- mails on record were sent an invitation to join Petly. If you did not receive this e-mail, or your e- mail has changed:
Click the Petly link here or the Petly logo at the top of this page
Enter your e-mail address (make sure it's the same email address we have on-file for you)
Click "Forgot my Password"
Follow the steps and enter a "new password" and voila
Access your personal Petly online page – it's easy, private, and free!
If you enter your information and you still don't see your pet's record from our hospital, please call our office at 847-634-9250 or email us at info@lincolnshireanimalhospital.com.
What Do You Do With My Contact Information?
We use your e-mail address as your Petly sign-in name. You have the option of receiving wellness reminders, appointment reminders, and confirming appointments by e-mail or text message. We will also use your e-mail address to occasionally contact you about hospital updates and important, timely health news (such as information about pet food recalls or a disease outbreak in our area).
Do You Sell Your Mailing List?
We will never spam you. We do not sell our mailing list and we do not disclose your personal information.
How Much Does Petly Cost?
Petly is a service we provide FREE to all Lincolnshire Animal Hospital clients with active e-mail addresses.