Veterinary Surgical Care
You Can Trust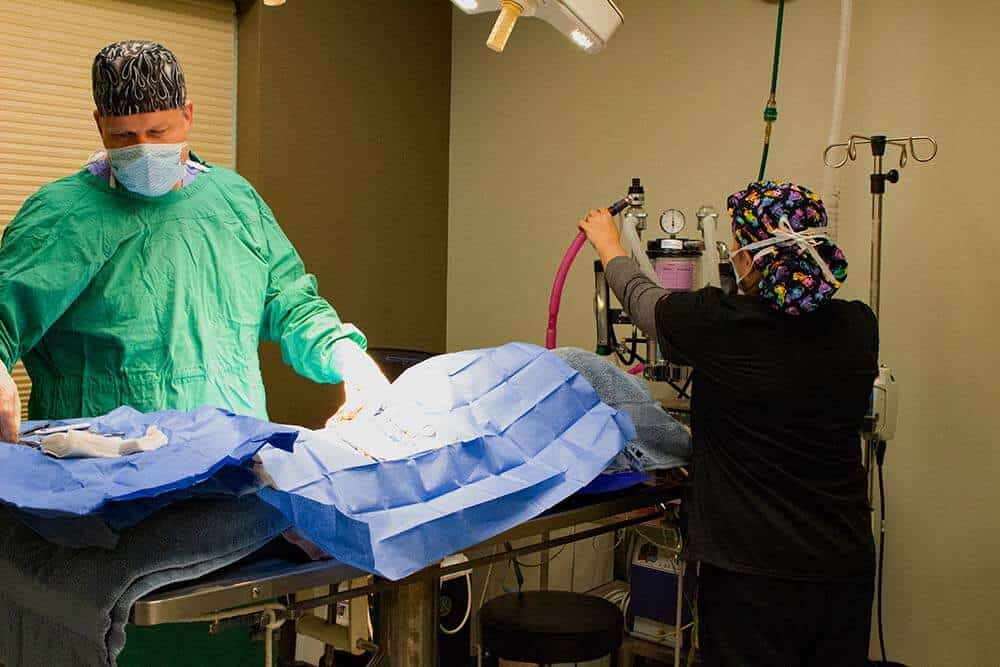 Lincolnshire Animal Hospital provides excellent surgical services to treat a wide range of veterinary conditions. Our doctors have years of experience performing both basic and advanced surgical procedures and use the highest level of safety protocols and monitoring to ensure the safety and comfort of every pet.
We commonly perform the following procedures:
Spays and neuters
Splenectomy
Eye surgeries
Oral surgeries
Foreign body removal
Orthopedic surgeries
Mass and tumor removal
Before Surgery
Prior to your pet's procedure, we will conduct:
A complete physical examination
Complete bloodwork and diagnostic testing to administer anesthesia
Vaccinations or updates (if needed)
A detailed discussion of the procedure
Pricing and required paperwork to complete the surgery
Preparing for Your Pet's Surgery
In preparation for your pet's surgery, we ask that you adhere to the following:
As most surgical procedures require that your pet be placed under anesthesia, they should have their food picked up by 8:00pm the night prior to the procedure.
Surgical patients are expected to arrive between 8:00am – 8:30am the day of the procedure, unless otherwise discussed with the veterinarian.
Please notify us of any changes in your pet's medical condition.
Please notify us of any medications that have been administered in the 7 days leading up to the surgery.
For every surgical procedure, you can expect:
Monitoring of your pet's vital signs before, during, and after the procedure
Careful administration of anesthesia, IV fluids, and medications
Pain management at every stage
A compassionate and comfortable recovery in our surgical suite
Detailed instructions regarding post-operative care, medications, and any necessary follow-up visits
Referrals
While our veterinary team strives to treat as many cases as possible here in our hospital, we do partner with several local practices when treating unique or advanced cases. We always offer our clients the option of seeing a specialist if desired.